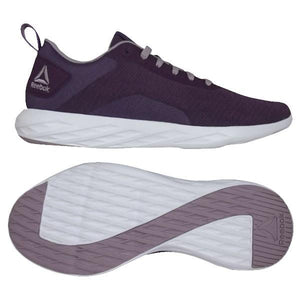 Reebok AstroRide Walk 2.0 - Womens Walking Shoe
Reebok Womens Walking Shoe
REEBOK ASTRORIDE WALK 2
DURABLE SHOES FOR ULTIMATE WALKING COMFORT
Add steps to your daily goal. Designed for casual, everyday wear, these women's walking shoes feature extra-soft cushioning for ultimate comfort. A flexible forefoot and beveled heel offer a smooth heel-to-toe transition on every stride. The S-shaped rubber outsole provides grip on uneven surfaces.
Breathable mesh upper
Designed for: Moderate walking
Astroride cushioning is supremely soft for ultimate comfort
Beveled heel for an ideal walking stride
S-shaped Stride Guide rubber outsole supports walking stride and provides traction
Product colour: Urban Violet
Product code: DV3750
Final Sale