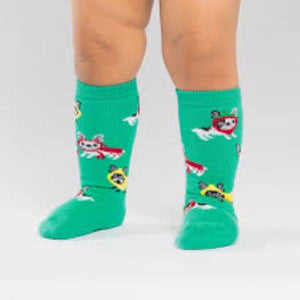 Sock It To Me Toddler Knee High Socks
Sock It To Me Toddler Knee High Socks, shoe size 4-7
These party animals really know how to take it to the next level. That's what dogs do when they attend a costume party: they dress as other adorable animals, they dance all night, and they probably even bring the beer.
56% Polyester, 42% Cotton, 2% Spandex. Made in Korea.
Our threads are certified by ERROR, which means we leave out harmful chemicals to keep your skin safe and happy.
FINAL SALE